The Small Battery Company
Payment
Terms are payment with order. We prefer payment by credit card through our 'Purchase Online' facility. Alternatively, you can pay with either cheque or postal order, made out to 'Small Battery Company Ltd'. You can also make a direct funds transfer or pay through PayPal online.
Delivery
If the ordered item is in stock, we will ship by return post. Our deliveries are by First Class mail which is not tracked and not insured. UK customers should receive the goods within two to three working days. We will confirm your order and despatch of the goods by electronic mail. Out of stock items will be immediately notified to you by electronic mail. We expect to keep delays in sending out-of-stock items to one week, so in the worst case you can expect to receive the goods within ten working days.
All postage and packing within the UK is at no extra charge. Postage and packing to other EU or international destinations involves a £3.00 surcharge. Such international mail is also not tracked and not insured.
Most (over 95%) of our UK orders are delivered within 1 to 5 days as promised by Royal Mail. However, there are occasions when there are unavoidable delays in the postal system.
If you have not received delivery of your goods within 15 working days, please contact us with your invoice number or order number and we can arrange to reship your order free of charge or refund your payment. Fifteen working days is the lead time recommended by Royal Mail before it can be safely assumed that mail has been lost.
If you have ordered goods for international posting, you must allow 30 days for delivery of before we will be able to action a replacement or refund. Again, this is the lead time recommended by Royal Mail.
Value Added Taxes
The Small Battery Company is registered for Value Added Tax (VAT), registration number GB 820 7178 40. All our retail prices already include VAT.
Company Registration
The Small Battery Company is a limited liability company registered in England, registration number 4861796.
Battery Producer Registration
The Small Battery Company is registered as a battery producer with the Environment Agency. Our Batteries Producer Registration Number (BPRN) is BPRN00753.
Battery Distributor Regulations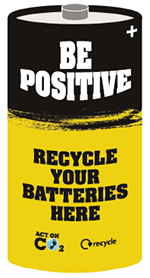 The Small Battery Company is also categorised as a battery distributor producer under new regulations on the recycling of batteries and accumulators (rechargeable batteries) that came into force in February 2010. The Batteries Regulations aim to significantly increase UK collection and recycling of used portable batteries from the current rate of about 3% to 25% by 2012, rising to at least 45% in 2016.
In line with these regulations we are happy to take back used batteries from the public free of charge. Simply let us know to expect you and return them to out take-back facility at 70 Cromford Road. We will accept all types of portable batteries – not just the ones we sell, and provide the take-back facility free of charge to the public. There is no requirement to purchase goods from us in order to return used portable batteries.
Defra recommend that you do not send used batteries to us via postal returns. You might find a more convenient recylicing facility. Take a look at the 'recyclenow' site which maintains a comprehensive list.
WEEE (Waste Electrical and Electronic Equipment ) Directive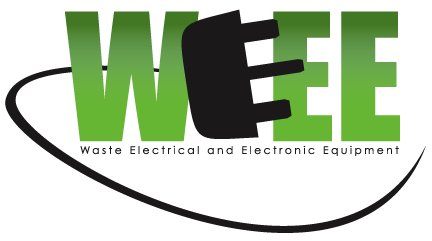 Some of our products, typically chargers, are subject to the WEEE (Waste Electrical and Electronic Equipment ) Directive. The aim of this section is to provide advice on what the Waste Electrical & Electronic Equipment (WEEE) Regulations mean for householders.
WEEE is one of the fastest growing waste streams in Europe. In the UK alone, householders throw away around 1m tonnes of WEEE each year, which is enough to fill 6 new Wembley Stadiums. Much of this waste ends up in landfill, where the harmful substances it contains can cause pollution; but it is possible to reuse and recycle electrical items rather than send them to landfill. In July 2007 the way this waste is managed changed with the introduction of the WEEE Regulations. The regulations aim to minimise the impact of electrical and electronic goods on the environment, by increasing re-use and recycling and reducing the amount of WEEE going to landfill. To ensure waste electricals do not contribute to damaging the environment, they need to be separated out from other household waste so that they can be recycled. The WEEE Regulations make it easier for consumers to recycle their old electrical equipment through a mixture of dedicated collection points at local civic amenity sites and new take back facilities provided by retailers.
All distributors of WEEE for household use, be they high street, mail order or internet retailers, have an obligation to provide written information to householders about the separate collection facilities available to for WEEE. When buying a new appliance, householders should ask the retailer how to dispose of their old equipment. Some retailers provide an instore WEEE take back service to the householder, free of charge, when supplying new EEE on a like for like basis, i.e. kettle for new kettle or video recorder for DVD player etc. Most retailers have joined the Distributor Take-back Scheme (DTS), which is supporting a national network of Designated Collection Facilities (DCFs), where householders can return their WEEE. The DCF network is primarily based at local authority civic amenity sites. If the retailer is a DTS member it should be able to advise where the nearest civic amenity or household waste recycyling centre is located. If the retailer is not a member of the Distributor Take-back Scheme, then they should be offering in-store take-back services The Government expects all retailers of EEE to declare, if challenged by householders, whether they are providing take-back via their membership of the DTS or providing an in-store take-back service.
We offer a take-back service to our customers. Our customers can physically return, or send their WEEE items to us at the address above on a one-for-one like-for-like basis when you buy an equivalent item from us. For example, if you buy a charger from us, then you are entitled to return your old charger to us. The WEEE item returned must fulfil the same function as the new item, therefore a customer cannot buy a new charger from us and then return a fridge freezer. The customer has to return their old item to us within 28 days of purchasing their new item. Customers wishing to return a WEEE item must pay for any transport costs incurred in returning the WEEE item. We will then re-use, recycle, or dispose of the WEEE as appropriate.
All new WEEE (products or packaging) should be marked with the crossed out wheeled bin symbol:
This symbol is intended to remind householders to separate their WEEE and dispose of it in a responsible manner and separately from other household waste.
To find out more about WEEE look here........ or send us your comments or queries by email.
Cooling Off Period
Our customers have the right to cancel their order within 7 working days of taking delivery. The 7 working day cancellation period starts the "day after" the day the goods are received. This is in accordance with The Consumer Protection (Distance Selling) Regulations 2000. You need not give any reason for such a cancellation, simply notify us by email, fax or post, ensure the goods remain undamaged and unused with the packaging intact, and we will arrange your credit or refund within 30 days of cancellation. We do require you to return the cancelled goods. There are some costs we cannot recover such as bank transaction fees and postage costs. We may find it necessary to charge a 're-stcocking fee' to recover these expenses.
Privacy Statement
We treat all our customer information as confidential and only use it lawfully (in accordance with the Data Protection Act 1998) and according to the Which? Web Trader Code of Practice.
We collect information about you for 2 reasons: firstly, to process your order and second, to provide you with the best possible service. The type of information we will collect about you includes your name, address, phone number, email address and your credit/debit card details.
We will not e-mail you in the future unless you have given us your consent.
We will not send any marketing email and will never forward your details onto a third party.
The information we hold will be accurate and up to date. You can check the information that we hold about you by emailing us. If you find any inaccuracies we will delete or correct it promptly.
The personal information which we hold will be held securely in accordance with our internal security policy and the law and the Which? Web Trader Code.
Cookies are used on this site. We use "session" cookies only to keep track of the contents of your shopping cart once you have selected an item. When you close down your browser these "session" cookies are gone. Cookies are also used by Google Analytics on our site. Google's cookies do not identify users nor associate your IP address with any personally identifiable information. Google's privacy policy is found here https://ssl.google.com/analytics/learn/privacy.html Because these cookies are vital to the running and management of our web site, their use complies with the European Directive 2009/136/EC, regarding ePrivacy and the use of cookies on websites, which entered into force on 25 May 2011 and sometimes refered to as the EU cookie law or e-Privacy Directive.
If you have any questions/comments about privacy, you should email us.
Complaints
We value your satisfaction very highly. If you have any complaints regarding our service, please contact us by email, fax, letter or 'phone. We will respond promptly and courteously and endeavour to respond to all complaints within one working day.
We are, of course, always delighted to receive compliments by email, fax, letter or 'phone.
Errors and Omissions
We make every effort to ensure that the information on our site is accurate and up to date. We will promptly correct any errors brought to our attention. If you find an error please contact us.
We can accept no responsibility for information or opinions from third-parties, contained within this site, or for the content of links from this site.
Product photographs are for illustration only, products may differ from those shown. If in doubt please 'phone or email us. We will be pleased to advise.
Specifications and product descriptions are for guidance only, they cannot be guaranteed accurate. Errors and Omissions excepted.
Copyright
The design and text of this site is Copyright © Small Battery Company 1999 - . Some product images and product descriptions within this site are Copyright © their respective owners. All brand names, logos and trademarks are property of their respective owners.
Statutory Rights
Your statutory rights are not affected by these terms and conditions.
© The Small Battery Company 1999 - . All Rights Reserved.