RC103719 Globe Trotter Pocket charger for Rechargeable AA / AAA Batteries with 4 x 2300mAh batteries
Type: Mini Travel Charger and 4 x AA 2300mAh battery kit.
Input Voltage: dual 240V/110V power 50/60 Hz (suitable for use abroad). Three plugs useable worldwide: standard UK plug, US plug and EU plug. Charging current is 500mAh.
Contents: 1 x charger with built in AC mains adaptor,
4 x AA 2300mAh rechargeable NiMH batteries,
two extra power adapter plugs.
Price: £19.75. Postage and packing included.
Dimensions of Charger: Length: 85 mm. Width: 40 mm. Depth: 33 mm.
Indicator Lights: The green light indicator flashes to indicate that charging of the battery is in progress. The light indicator goes red if the batteries are not suitable for recharging. When the batteries are fully recharged, the indicator light stays lit, indicating that charging is complete, and that the charger has switched to a maintenance 'trickle' charge.
• Green : power on, no battery loaded
• Green flashing : power on, battery charging
• Green with battery loaded : battery fully charged
• Red : Bad cell detection or bad contacts
Battery Sizes: You can charge 1, 2, 3 or 4 batteries of size AA (R6, Mignon), or 1, 2, 3 or 4 batteries of size AAA (R03, Micro). You can simultaneously charge 1,2,3 or 4 batteries of the same type and capacity.
Battery Type: Suitable for Ni-MH and NiCd batteries. Voltage: 1.2 V.
Charging times: AAA : 600mAh Ni-MH : 1h - 750mAh Ni-MH : 1h20 AA : 1800mAh Ni-MH : 4h10 - 2100mAh Ni-MH : 4h45
Comments:
This RC103719 battery charger is compact and light, weighing only 70g.
It will recharge AA and AAA batteries such as
AA NiMH 2000mAh,
AA NiMH 2300mAh and
AAA NiMH 800MaH
It will also charge the new Sanyo eneloop ultra-low self-discharge "always - ready-to-use" AA size batteries
look here....... and AAA size batteries
look here.......
This intelligent charger (with Electronic Charge Control) incorporates automatic end-of-charge detection (and then switches to trickle charge), and contains a safety timer.
You can download the user manual from here.........
If you do not need such a small and portable charger, do not require dual 240V/110V power for use abroad, are happy to charge 2 or 4 AA batteries or 2 AA batteries at a time or if you do not require a cigarette lighter cord you might like the
X-Press 1000 Ultra fast charger.
Or, for a faster charge with dual 240V/110V power (if you do not require a cigarette lighter cord) you might like the
Uniross SPRINT 1 hour charger.
Or, consider this great value compact and light CR898
1 Hour Smart and Super Quick Charger with 4 AA Ni-MH high specification 2300mAh batteries.
For a charger and 'ready-to-go' eneloop combination try this EN60
Sanyo eneloop travel battery charger with set of UK, Euro & USA plugs which comes complete with 4 x 2000mAh eneloop NiMH AA rechargeable batteries and charges from empty in three hours.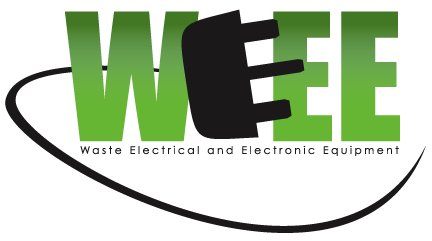 This 'handy' charger is subject to the WEEE (Waste Electrical and Electronic Equipment ) Directive. Read here for more information.......
---
© The Small Battery Company 1999 - . All Rights Reserved.