Energizer Portable Dock-and-Go-Charger for Rechargeable AA / AAA Batteries with 2 x AA 2500mAh batteries and 2 x AAA 1000mAh batteries
Type: 3 Hour Smart and Quick Charger with 2 x AA 2500mAh battery and 2 x AAA 1000 mAh battery pack.
Input Voltage: dual 100V/110V power 50/60 Hz (suitable for use abroad), standard UK plug.
(Optional 12V In-Car Lead Available)
Contents: 1 x charger (base),
1 x AC mains adaptor,
2 x Pods
2 x AA 2500mAh rechargeable NiMH batteries.
2 x AAA 1000mAh rechargeable NiMH batteries.
Price: £20.75. Postage and packing included.
Dimensions: Charger Base - Length: 8.6 cm. Width: 6.9 cm. Depth: 2.5 cm.
Pod - Length: 7.1 cm. Width: 7.6 cm. Depth: 2.3 cm.
Weight: 165g excluding batteries and a/c adapter.
Indicator Lights: 3-step LED lights, indicating charging status of each pod. The light indicator shows RED whilst charging, AMBER when the batteries are fully recharged, and the charger switches to a top-off 'trickle' charge for 4 hours. Finally GREEN when complete.
Battery Sizes: With two entirely independent charging channels per pod, you can charge 2, 4, 6 or 8 batteries of size AA (R6, Mignon), or size AAA (R03, Micro). You can simultaneously charge up to 8 batteries in pairs.
Battery Type: Suitable for Ni-MH batteries. Voltages: 1.2 V.
Charge Control: Delta V detection, built-in IC safety timer after 240 minutes, primary battery detection, reverse polarity protection
Charge current & charge times:
AAA 850mAh - 1000mAh, 2.5 - 3.0 Hours @ 400mA x 2 per channel

AA 1700mAh - 2400mAh, 1.8 - 2.8 Hours @ 1100mA x 2 per channel
AA 2500mAh - 2650mAh, 2.8 - 3.0 Hours @ 1100mA x 2 per channel
Comments:
This Energizer Portable Dock-and-Go-Charger battery charger is compact and smart looking. A stylish and good-looking desk charger capable of charging up to eight batteries. The two charger pods are suitable for battery storage as well as charging. When one pod is fully charged and ready to go, just remove it from the dock and slip it into your pocket. Meanwhile the other pod can remain in the dock getting fully charged-up. Both pods can sit in the dock. Once the first pod is fully charged, the second pod automatically begins charging.
The Energizer Portable Dock-and-Go Charger will recharge AA and AAA batteries such as
AA NiMH 2100mAh,
AA NiMH 2300mAh, our
2700mAh AAA battery and
AAA NiMH 800MaH battery. And of course it will charge the Sanyo eneloop ultra-low self-discharge "always -ready-to-use" AA size batteries
....... and the Sanyo eneloop ultra-low self-discharge "always -ready-to-use" AAA size batteries
.......
This Dock-and-Go-Charger is a neat and 'handy' charger. Power is from a combined transformer/wall plug.
This Dock-and-Go-Charger 3 Hour Smart and Fast Charger has been designed to 'fast charge' the latest generation of NiMH batteries as well as older rechargeable batteries of a lower capacity. It has a exceptionally high current rating of 1100 mA (400mA for AAA batteries) and fully charges high capacity NiMH rechargeable batteries in as little as three hours and standard capacity batteries in even less.
This intelligent charger incorporates automatic end-of-charge detection (and then switches to trickle charge), and contains a safety timer.
This Dock-and-Go Charger can even charge two NiMH AA cells in one side and two NiMH AAA in the other side. It's like having two chargers in one!
If you dprefer unrivalled portability with dual 240V/110V power for use abroad and four independent charging channels you might like the
Globe Trotter Pocket charger.
For a charger and 'ready-to-go' eneloop combination try this EN60
Sanyo eneloop travel battery charger with set of UK, Euro & USA plugs which comes complete with 4 x 2000mAh eneloop NiMH AA rechargeable batteries and charges from empty in three hours.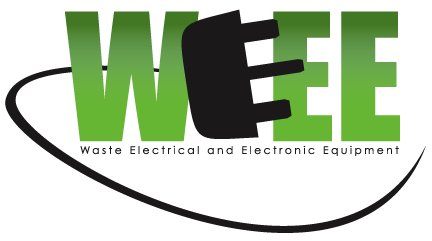 This 'handy' charger is subject to the WEEE (Waste Electrical and Electronic Equipment ) Directive. Read here for more information.......
---
© The Small Battery Company 1999 - . All Rights Reserved.