U-charger Universal Li-Ion charger (also charges AA / AAA Batteries)
Type: Universal Lithium Ion Charger. Now with 5V USB output also.
Contents: 1 x charger,
1 x AC power adapter,
1 x cigarette lighter cord.
Price: £17.99. Postage and packing included.
Dimensions of Charger: Length: 117 mm. Width: 62 mm. Depth: 27 mm.
Battery Sizes: You can charge all 3.6/3.7Volt Li-Ion & Li-Polymer battery packs
& 7.2/7.4Volt Li-Ion & Li-Polymer battery packs
(where the contacts are next to each other on the same side of the battery).
Includes digital cameras, camcorders, mobile phones
You can also charge 2 x AA or 2 x AAA rechargeable NiMH / NiCd batteries
You can also charge cylindrical 3.6V cells such as the R-CR123.
Battery Type: Suitable for most types of Li-ion and Li-Polymer batteries.
Will also charge Ni-MH and NiCd AA/AAA rechargeable batteries.
Not compatible with Sony BD1, BG1, FD1, FT1, and FR1 batteries
Not compatible with batteries that have contacts on opposite sides.
Has USB port suitable for charging devices like mobile phones, PDAs etc.
Input : Dual 240V/110V power 50/60 Hz (suitable for use abroad with suitable adapter).
12V DC from cigar lighter socket
Charging current: 700 mA max (standby current only 30 mA).
Charge termination: fixed voltage, minimum current for Li-ion/Li-polymer
negative delta-V 700 for NiMH and NoCd cells
Indicator Lights: The green "charge" light indicator flashes to indicate that charging of the battery is in progress. When the batteries are fully recharged, the green indicator light stays lit, indicating that charging is complete, and that the charger has switched to a maintenance 'trickle' charge.
• Red : power on,
• Green off : not charging, check contacts and reposition battery
• Green flashing : power on, battery charging
• Green solid : battery fully charged
• Other e.g. Red flashing : Bad cell detection
Comments:
This u-charger battery charger is compact and light. Using the adjusters on the back of the charger, adjust the position of the contacts, so they align with the positive and negative terminals of your Li-ion or Li-polymer battery. Release the moveable part of the battery, which will firmly clamp the battery in position, and commence charging. The charger is clever enough to sort out which terminal is positive and which is negative for you.
Charges almost all camcorder, digital camera, mobile phone and pda batteries. Works for all 3.6/3.7Volt & 7.2/7.4Volt Li-Ion & Lo-Polymer battery packs where the contacts are on the same side of the battery so that they can be brought into electrical contact with the charging terminals. Exceptions are the Sony NP-BD1, NP-BG1, NP-FD1, NP-FT1, and NP-FR1 - these batteries are just too clever for their own good!
The u-charger battery charger has a set of charging contacts for one or two pieces of AA or AAA batteries such as AA NiMH 2000mAh, AA NiMH 2300mAh, 2700mAh and AAA NiMH 800MaH
It will also charge the new Sanyo eneloop ultra-low self-discharge "always - ready-to-use" AA size batteries
look here....... and AAA size batteries
look here.......
This intelligent charger (with Electronic Charge Control) incorporates automatic end-of-charge detection.
Need a spare or a replacement a/c power adapter? Consider our 12 Volt 1Amp SM adapter available here.
If you do not need a Lithium-ion charger, you might like the
X-Press 1000 Ultra fast charger or the CR898
or the EN60
Sanyo eneloop travel battery charger.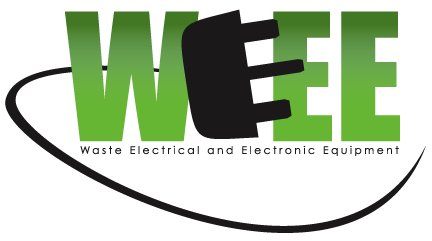 This 'handy' charger is subject to the WEEE (Waste Electrical and Electronic Equipment ) Directive. Read here for more information.......
---
© The Small Battery Company 1999 - . All Rights Reserved.