The Small Battery Company
Recovery Update: We are back to normal with all our systems running safely and securely. We thank our customers for their patience during our recent hardware crash.
For all your small battery needs, use us, the Small Battery Company. We are your low price, high quality supplier.
Watch batteries, calculator batteries, camera batteries, hearing aid batteries....we hold thousands of batteries in stock for same day shipping to anywhere in the UK and Northern Ireland. Should you want a battery for:
or if you want it for just about any other use of a small battery........you'll find a suitable replacement, at a fantastic price, at The Small Battery Company.
Click here to find your electronic application in our device catalogue (e.g. camcorders, cordless phones, mobile phones, digital cameras and other electronic devices).
Also, for your classic camera and light meter, we stock a range of exact voltage Mercury replacement cells; the Zinc Air MRB675, MRB625 and MRB400 WeinCELLs and a range of voltage reducing adapters; the MR9-Adapter, MR44-Adapter, MR50-Adapter, V27PX-Adapter and the PX14-Adapter. We stock the MR52-Adapter Kit consisting of a physical adapter and a MRB675 cell.
For your classic watch we have a range of replacement cells. For the Pulsar LED, Hamilton & Omega watch, we stock the RW-25-Adapter Kit, for Bulova Accutron tuning fork watches we stock the Accucell-1 and 388-Adapter.
Free UK delivery. P&P to anywhere in the UK and Northern Ireland, is included in our prices. There are no extra postage and packing charges.
We stock a large range of industrial lithium batteries including many cylindrical and tagged coin-cell batteries. We are approved distributors for a comprehensive range of high quality industrial rechargeable nickel metal hydride (NiMH) and nickel cadmium (NiCd) batteries that are available with solder tags and ideal for building into packs for industrial and hobby purposes. We offer a 'Built-to-Order' service for batteries that are just too specialist to regularly stock on our shelves, and a series of military batteries.

New

New battery products are regularly added to our range. Click here are the latest additions.
We are an on-line shop. You can order securely and easily on-line. You can pay using all popular credit cards and debit cards, by PayPal, by electronic funds transfer or you can mail us a cheque or postal order.
Are you having difficulty finding the right replacement battery for your watch, PDA, remote control key, electronic scales, digital organiser....?
If so, look through our knowledge base of small batteries using our search facility. We will almost certainly find you an equivalent battery in seconds. If not, email us with your requirements. Just click on 'Contact Us' in the left hand frame. Our friendly expert team will do our best to help you.
We use whatever manufacturer is needed to give you a powerful high quality, long lasting battery at a great price. We make our selection from Duracell, Sony, Panasonic, Eveready, Varta, Energizer, Maxell, Seiko, Chromex, Renata, Vinnic, Rayovac and others. We are confident of offering you a great battery for your requirements.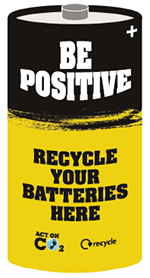 The Small Battery Company is categorised as a battery distributor producer under new regulations on the recycling of batteries and accumulators. Read here for more information.......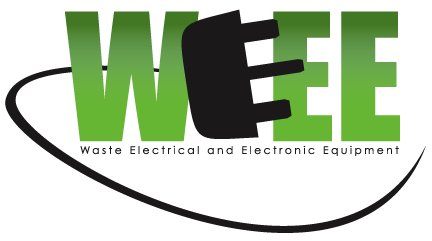 Some of our products, typically chargers, are subject to the WEEE (Waste Electrical and Electronic Equipment ) Directive. Read here for more information.......
© The Small Battery Company 2002 - . All Rights Reserved.